WHAT IS BAPTISM?
Baptism symbolizes the love by which God reaches out to us, bringing us into the community of followers of Jesus Christ. 
To reach out for more information, please contact Pastor Matt, mfitzgerald@spucc.org. 
WHAT IS REQUIRED?
Members and their children can be baptized, and we have membership and baptism classes throughout the year to attend before your or your child's baptism. Classes will be announced in our bulletin and website upcoming events.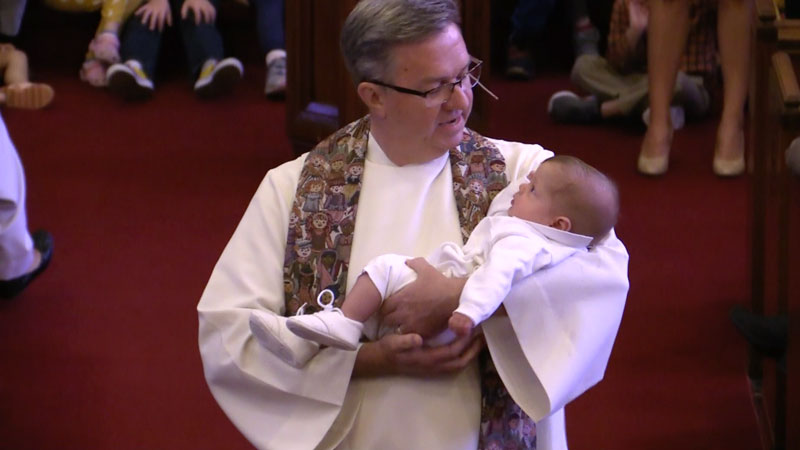 What's in a name?
One of the special traditions at St. Pauls is for the pastors to carry a child down the center aisle of the sanctuary and introduce them to their new family of faith, paying particular attention to the origin and meaning of their names.